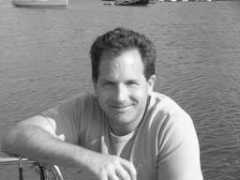 Jens Koch has sung with a number of different bands over the years.

Born in 1971, he was for a long time the front man for the Dorsten band Public Address. Later he performed with bands such as Pink Buckets and Pariser Leben.

Jens studied at the Klara-Schumann music school under Herman Gehlen, Rolf Dreese, Michael Weiß, Norbert Hotz and Jürgen Michel.

His gigs have taken him to Dr. Jazz, the Black Box in Düsseldorf as part of the 'Night of the Museums', Altstadt-Schmiede, Cafe Nova and more.

His exceptional voice and vocal flexibility give him great range and enable him to give a truly authentic performance, whilst making each song his own.

Although his musical roots are in the blues and rock, his secret love is jazz.